THE QUEEN OF HANDBAGS
Elegant and sophisticated, Margherita is the iconic handbag that embodies Franzi's creative vision.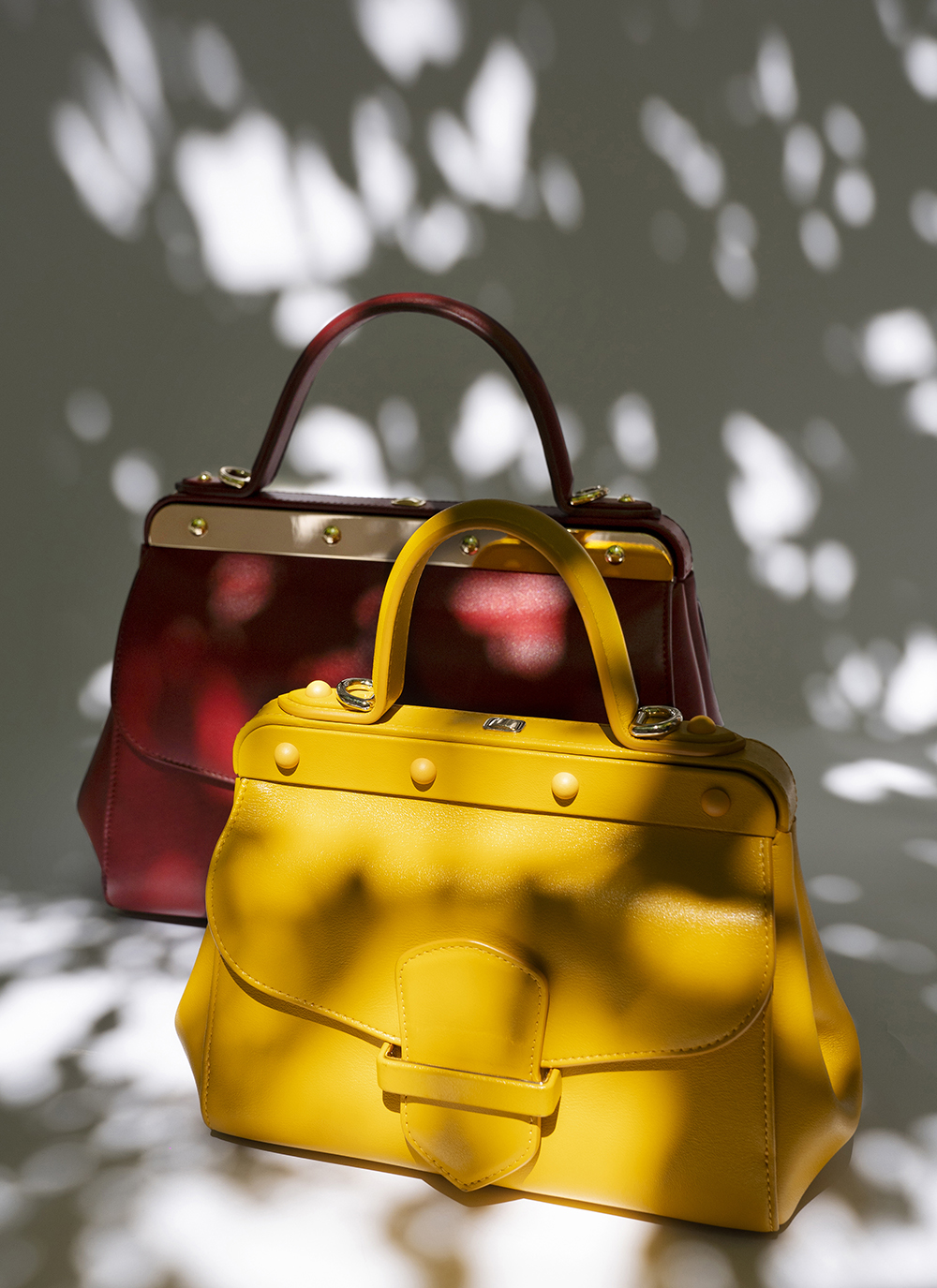 More than 150 years after the foundation of the brand, Franzi launches a new style icon in the universe of luxury leather goods.
Margherita is a re-edition of an original model from Franzi's historical archive.
The original handbag was partially modified to make it more feminine, more functional, more contemporary and adapted to the needs of women today.
This emblematic handbag is dedicated to Margherita di Savoia, the first Queen of Italy, who appointed Franzi as official supplier to the Crown at the end of the 19th century.
Known not only for her beauty and elegance, Margherita was a queen deeply loved by her people.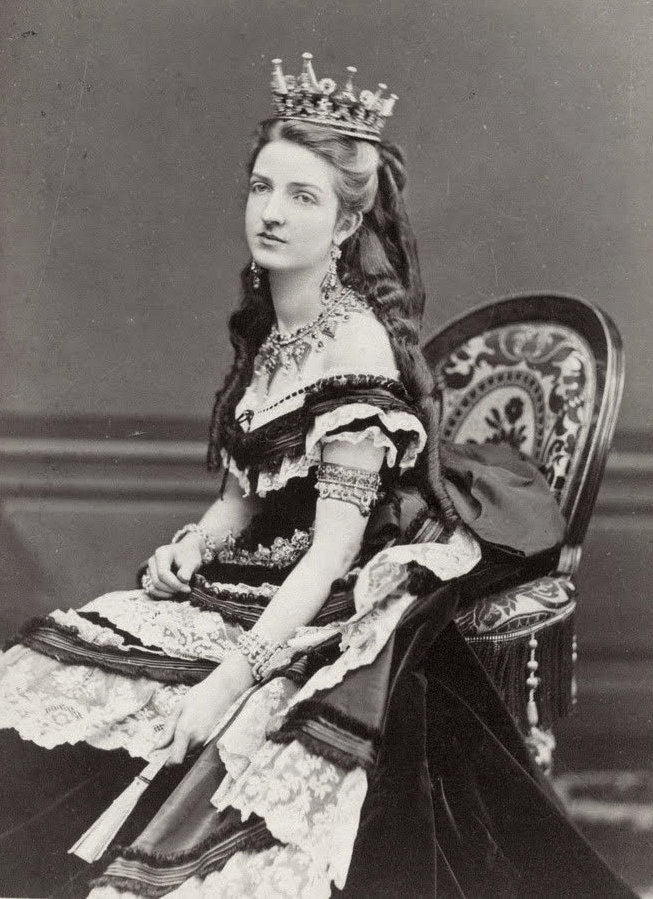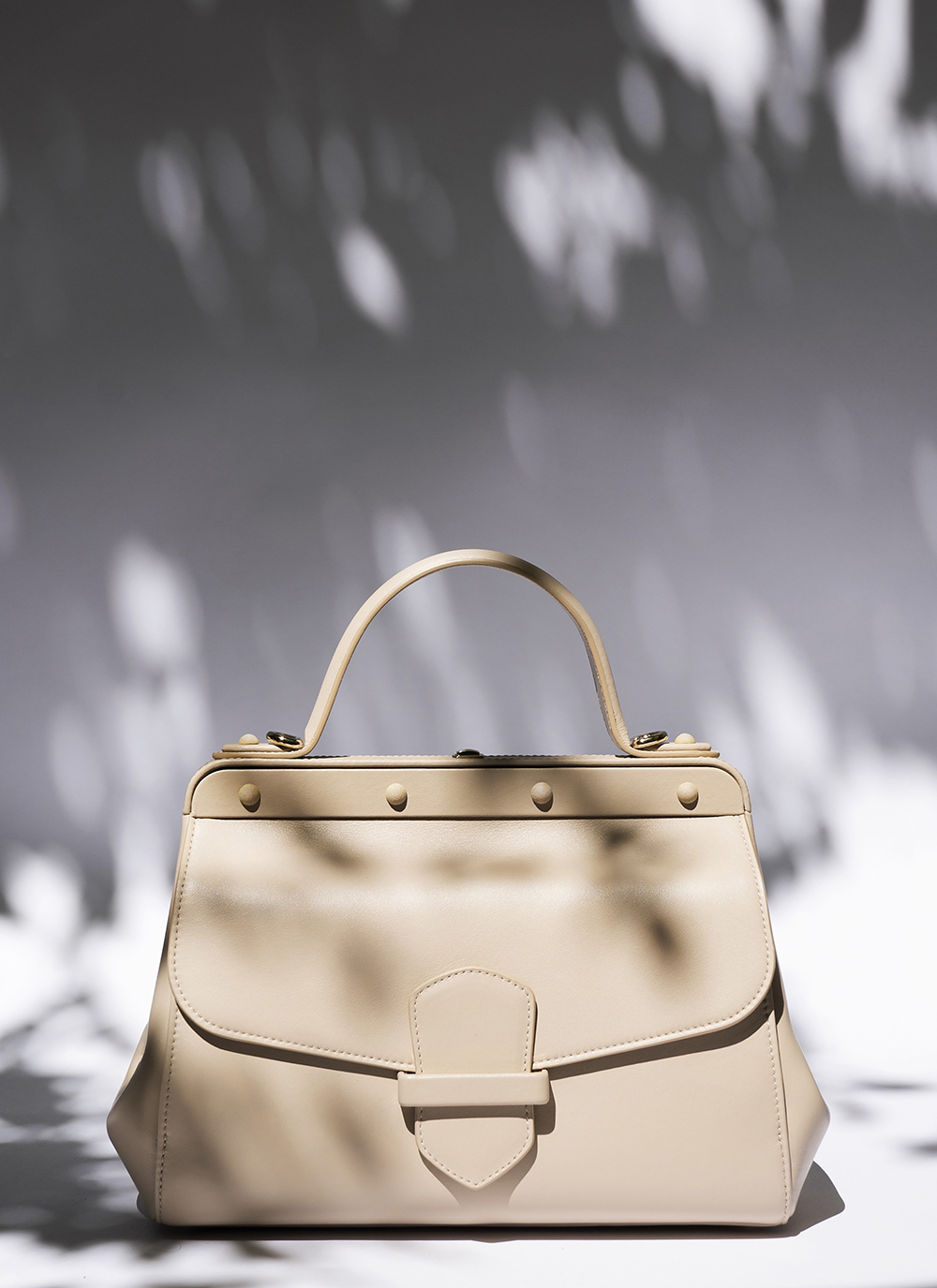 Socially and politically committed, she was a strong and sophisticated woman, perfectly embodying the spirit that guides our creation.
Margherita is an elaborate handbag. It is the result of the work of expert hands and it is built with noble and precious materials.
The bar with rivets, together with the iconic clasp, are recognizable and distinctive elements, inherited from the universe of travel and trunks, which were the first creations of the Franzi house.
The special feature of "Margherita" is that it has two faces and three different openings:
a spacious central compartment that opens with a hinge system and a semi-flat pocket on the front and on the back.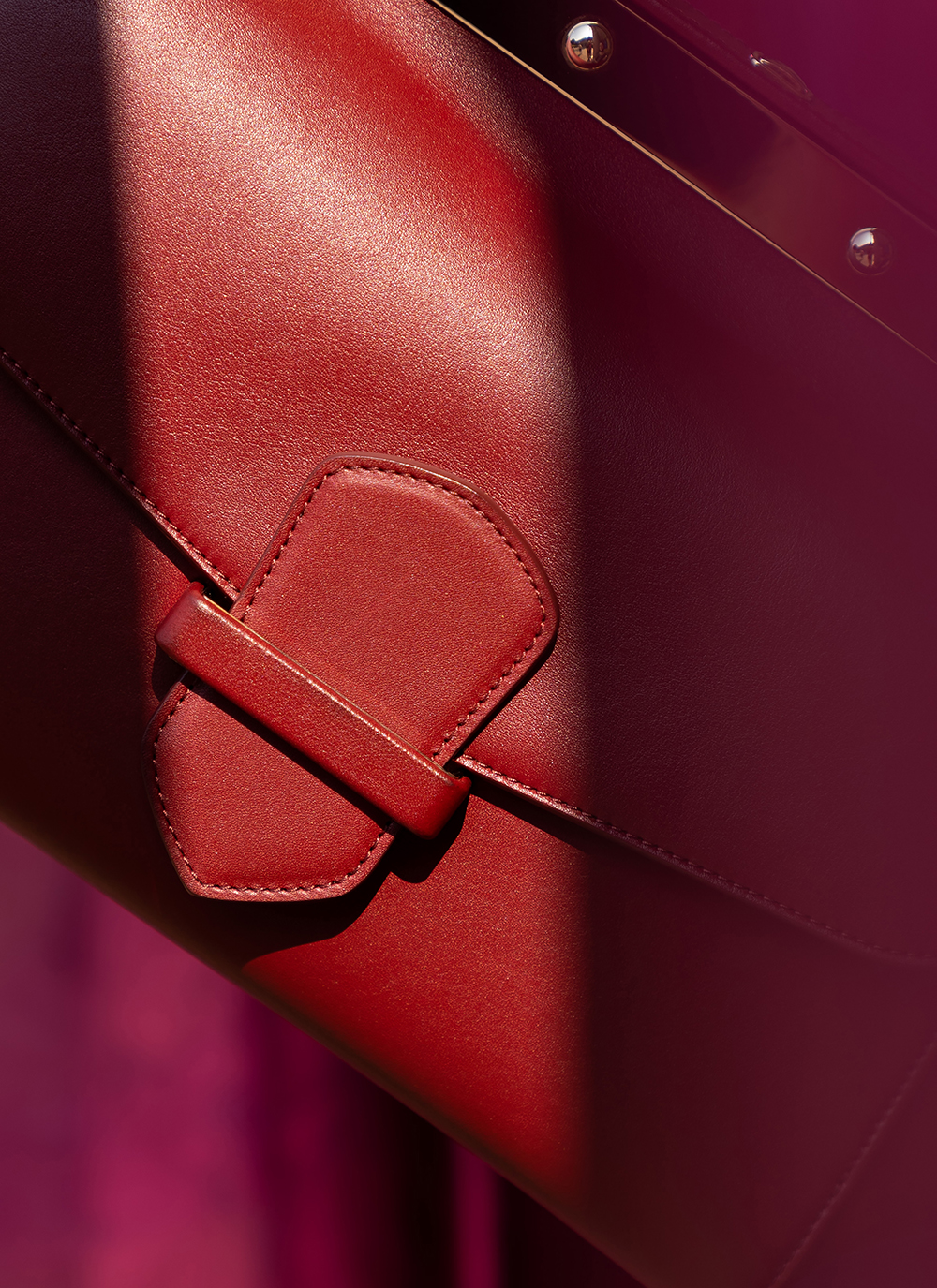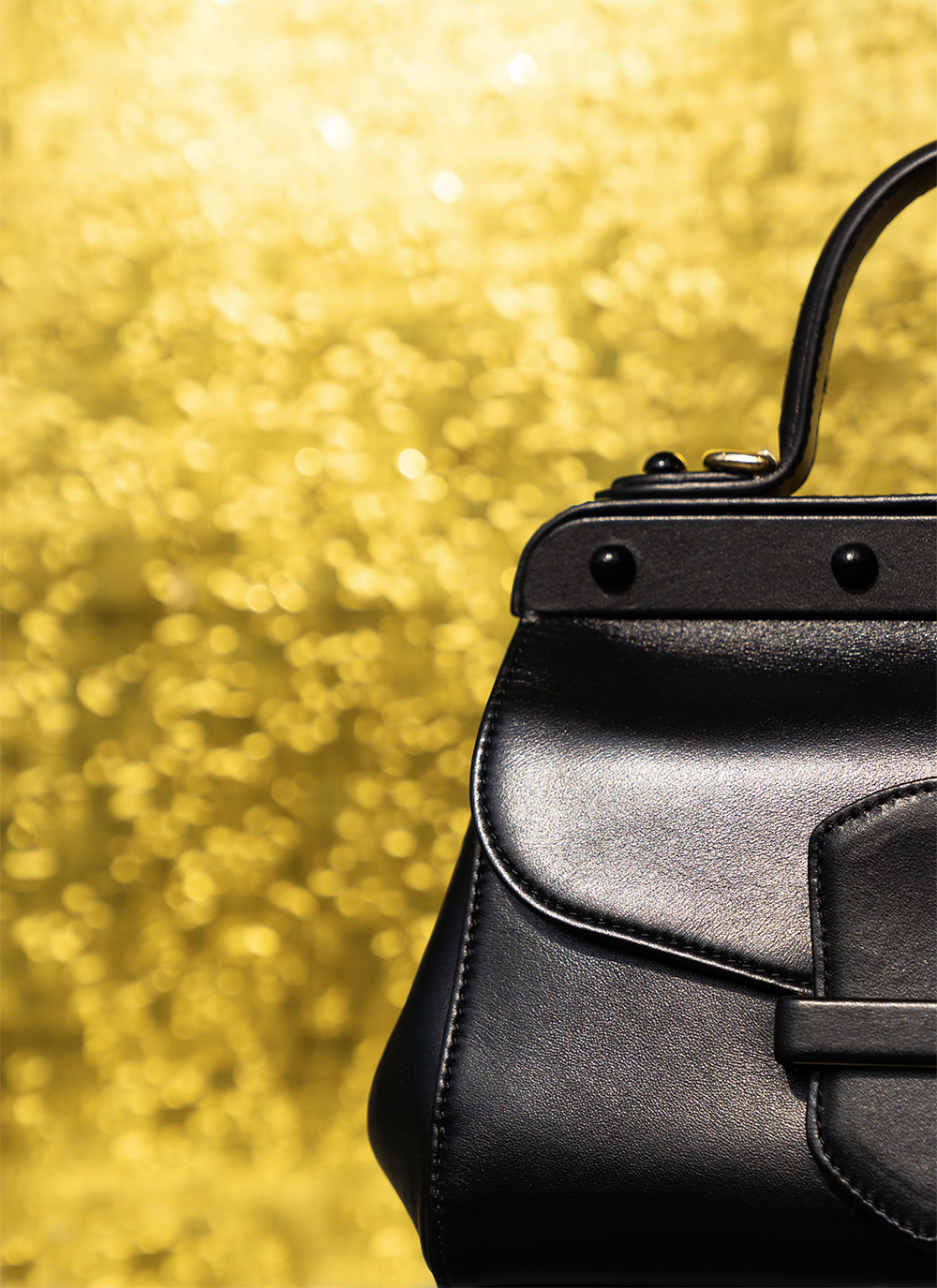 The sides of the handbag are rounded and sinuous, emphasizing its femininity.
The golden buckle allows to adjust the shoulder strap and adapt it to different needs.
Margherita is a fresh and modern handbag, yet relates to the brand's past with an allure that is both nostalgic and playful.
Every single element, from the metal accessories to the linings, has been produced in Italy, as well as every single stage of manufacturing has taken place there.
"Margherita" is an authentic Italian creation, a symbol of the quality and craftsmanship of Made in Italy.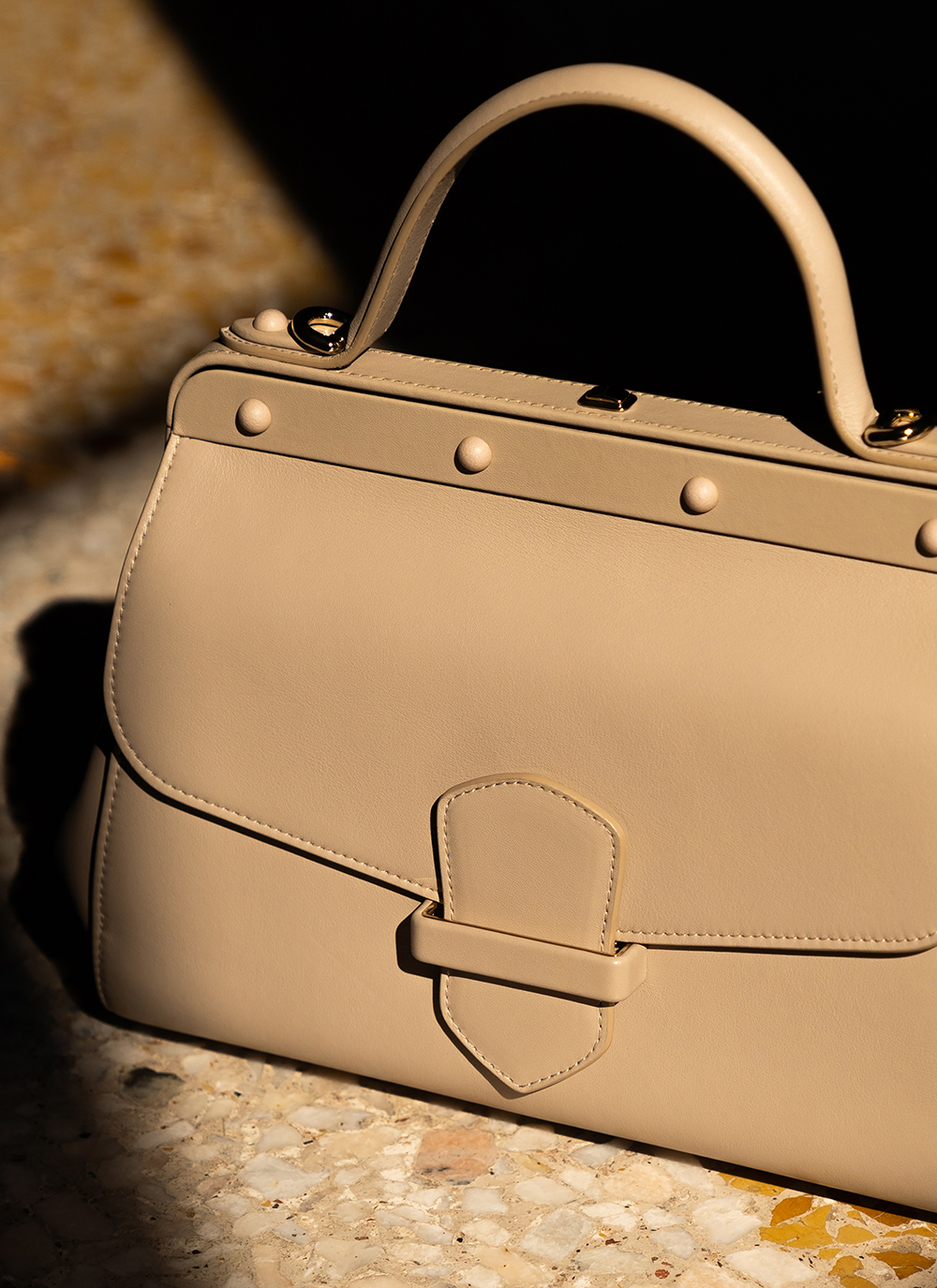 The elegance of Margherita is represented by combinations of different leathers, colours and neutral or coloured linings, aimed at offering women freedom of choice and self-expression.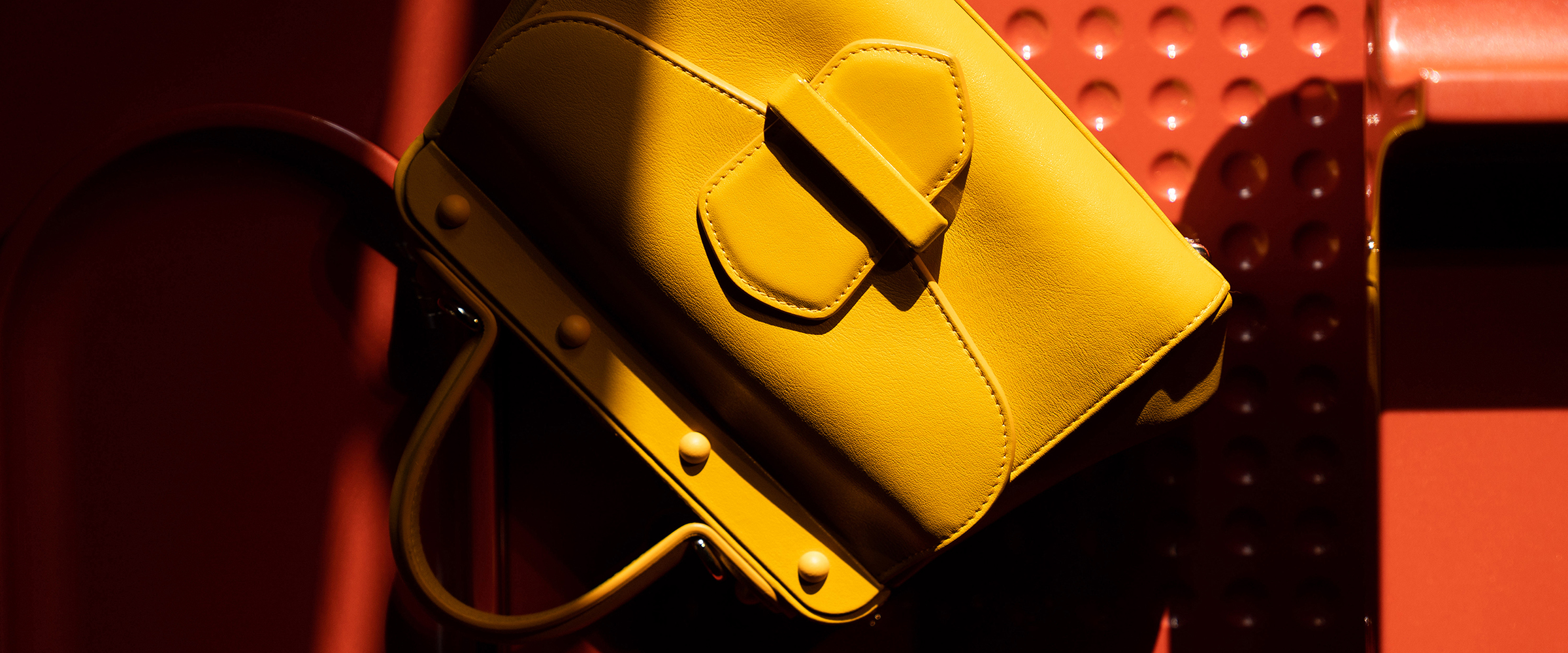 Sorry for the inconvenience.
Search again what you are looking for